Tripping Hazard – Stairway Entryhigh Profile Museum, Pittsburgh, Pa – June 2017
Client: Carnegie Institute
Site: The Carnegie Museum of Art & Natural History
Area Addressed: Forbes Ave Main Entrance
Problem: Poor Visibility Exterior Granite Steps
Product: Form-A-Tread, White
Days to Complete: 1
Replaced: Paints & Tapes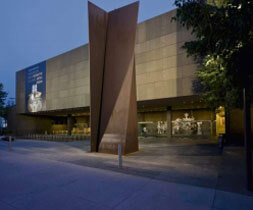 The Carnegie Museum of Arts & Natural History had a problem with poor visibility on its unique, granite exterior steps into the main entrance. Due to the color and design of the steps, it was hard for pedestrians to denote where steps started and ended, resulting in trips, slips and falls. Where paint, tape and other products failed due to the high level of wear from foot traffic, strollers, UV rays and weather conditions, the problem was solved with Form-A-Tread which easily bonded to the surface of the stone. White color grit was added for the best visibility and aesthetic appeal.
After 2.5 years, the treads are showing no signs of wear because of Form-A-Tread's superior durability.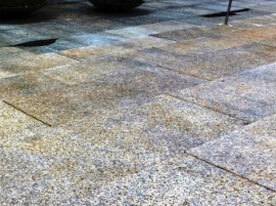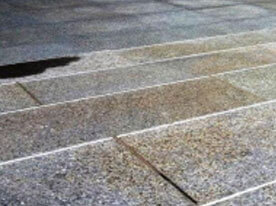 We've spent years worrying about slips, trips and falls so you don't have to!