Slipping Hazard – Steel Loading Dock Ramp: Iconic NYC Landmark – May 2019
Client: Empire State Realty Trust
Site: Empire State Building
Area Addressed: Steel Ramp at Loading Dock
Problem: Slippery & Steep Surface
Product: Form-A-Tread® Original, Black & Safety Yellow
Days to Complete: 1 day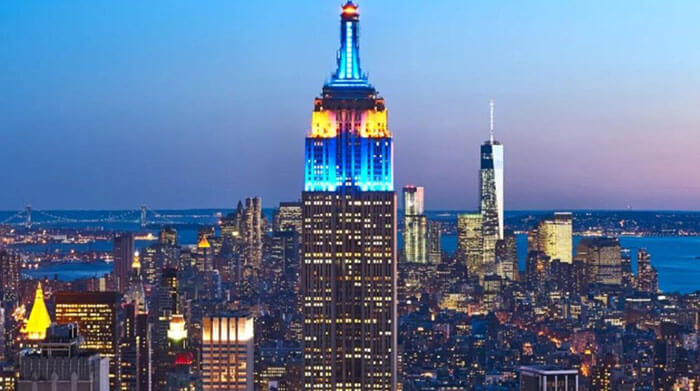 The Empire State Building receiving dock ships and receives several dozen shipments from FedEx, UPS, USPS and other delivery services each day. Most of these shipments are transported on an aluminum carts with hard rubber wheels—up or down a steep and slippery ramp approximately 10' long and 5' wide. This diamond plate, steel ramp is utilized by delivery personnel constantly each day to transport deliveries to and from the street to the dock level freight elevator. In the past, traction tape and coatings were applied and reapplied to the ramp surface, but these solutions were only moderately effective and proved to be only temporary—often lasting only a few weeks. Form-A-Tread® Original was installed in 1" treads spaced 6" apart, with Safety Yellow at top and bottom for visibility with black in the middle. The ramp was also in rusty condition and needed grinding preparation to achieve adhesion.
Feedback from delivery drivers using the Empire State Building receiving dock regarding the increased safety and traction has been extremely positive.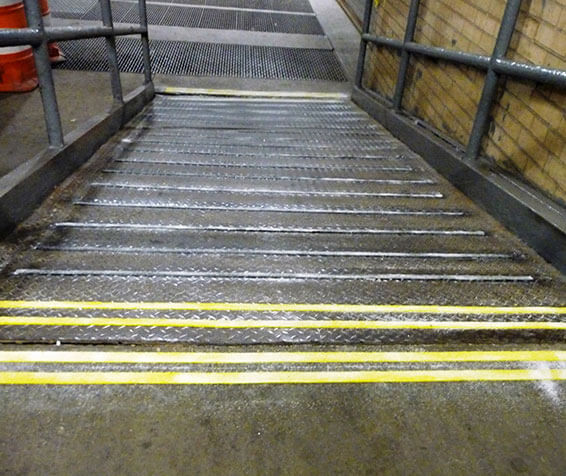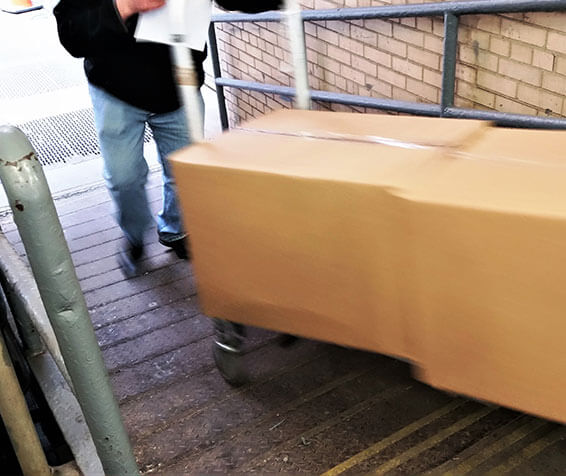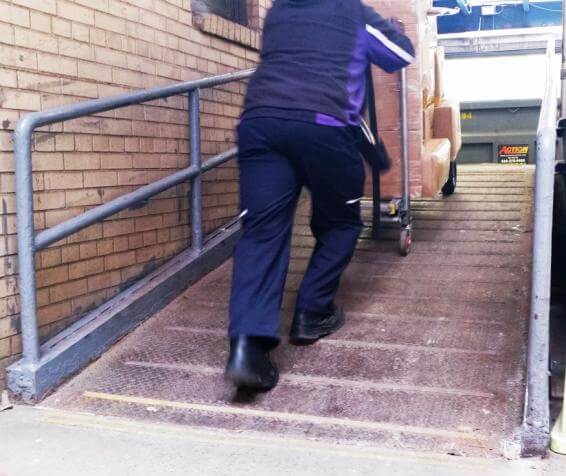 We've spent years worrying about slips, trips and falls so you don't have to!