Pedestrian Slipping Hazard – Security Gate Cross Walk: State Agency Facility – October 2017
Client: Cushman & Wakefield on behalf ofThe Port Authority of NY & NJ
Site: Liberty Street, WTC 9/11 Memorial
Area Addressed: Steel Plate Crosswalk
Problem: Slippery Surface over retracted bollards
Product: Form-A-Tread® Original, Black & Safety Yellow
Days to Complete: 1 Day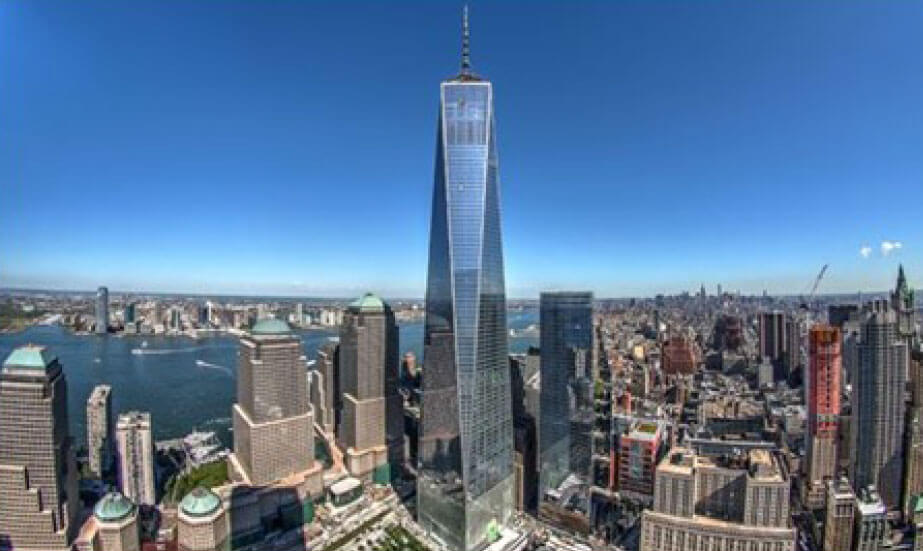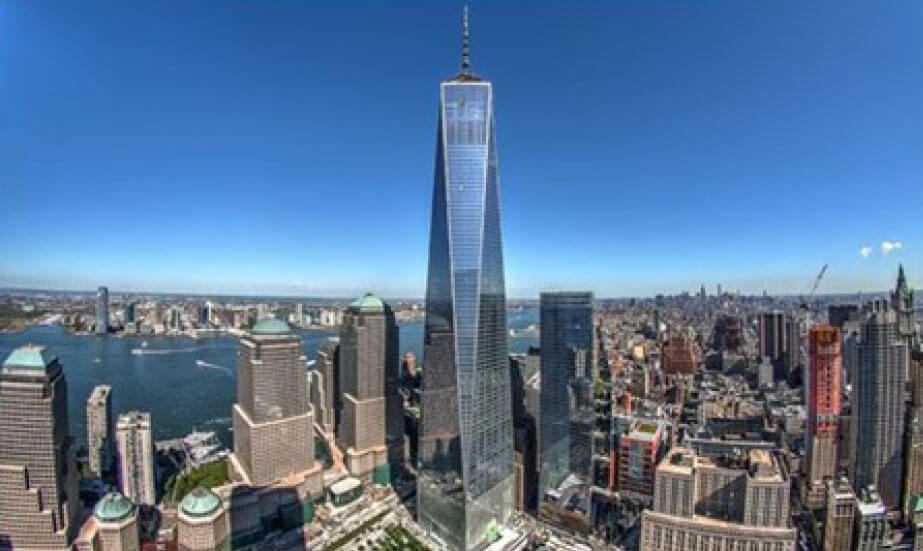 Liberty Street provides vehicle and pedestrian access to the World Trade Center, the 9/11 Memorial and Liberty Park in the Battery Park section of downtown Manhattan. It is an extremely busy area—under high security. Vehicle traffic into the WTC facilities is strictly monitored and controlled through a security gate that utilizes Raptor bollards that retract below the street surface to permit vehicle access. Each bollard has a hydraulic mechanism that raises and lowers it, and each is covered by a steel plate that is mounted flush with the street surface. These metal plates are very slippery. Because these plates are run over by hundreds of delivery and service vehicles each day, and endure direct sunlight, dirt, snowplows and ice melt chemicals, Cushman & Wakefield asked us to conduct a test installation. We installed Form-A-Tread® Original as a solid coating, in alternating diagonal black and Safety Yel-low stripes, to create a visual and anti-slip surface.
Form-A-Tread® passed the test! After 1 year at the WTC, Form-A-Tread® was completely intact, providing excellent visibility and traction for pedestrian traffic.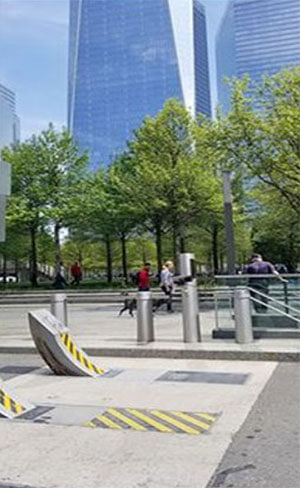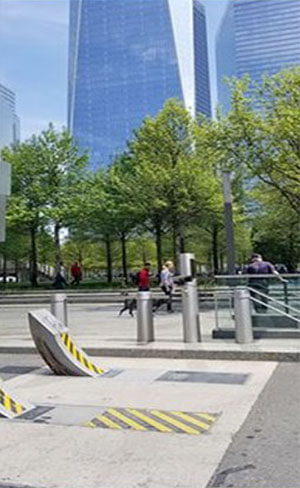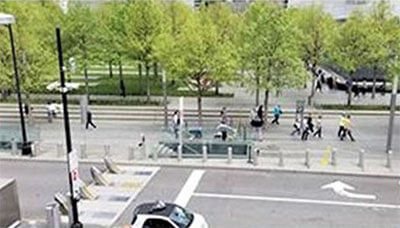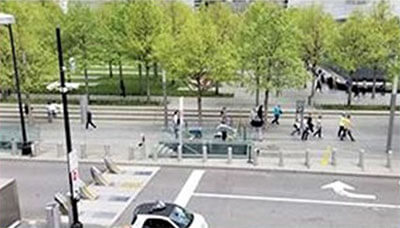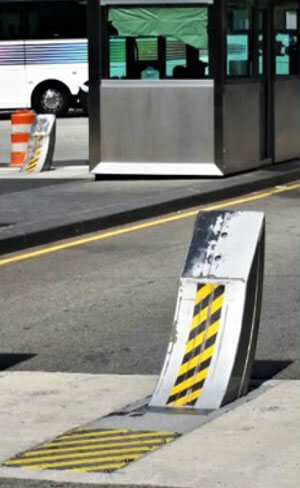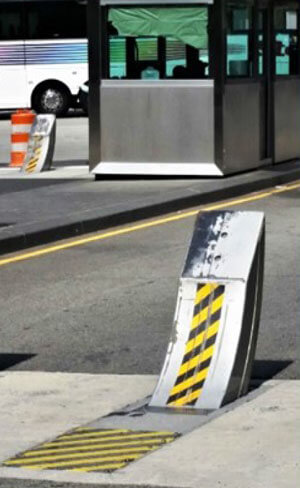 We've spent years worrying about slips, trips and falls so you don't have to!