Slipping Hazards – Stairways, Ramps & Facility Floors: State Highway Authority – June 2018 – May 2019
Client: Pennsylvania Turnpike Authority
Site: HQ, Norristown Toll Plaza & Trevose Maintenance Facility
Area Addressed: Multiple Stairways, a Ramp & Interior Floor
Problem: Slippery Cement Surface
Product: Form-A-Tread® Original, Black & Safety Yellow
Days to Complete: Varying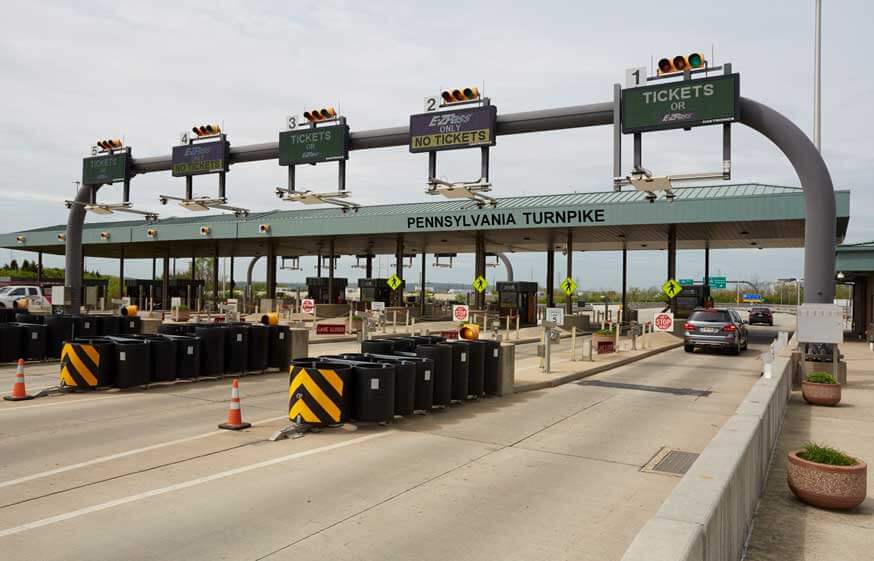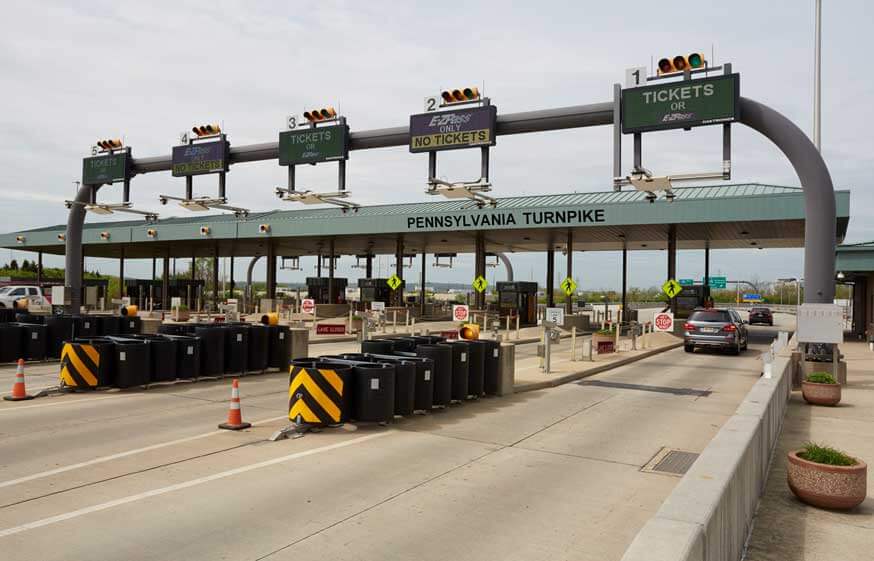 The Pennsylvania Turnpike Commission manages the Pennsylvania Turnpike—360 miles of toll highway, supported by numerous maintenance facilities, rest stops, toll plazas and administration buildings. Three separate Form-A-Tread® installations were completed between June 2018 and May 2019 to improve walking and working surfaces for Turnpike employees and visitors. Using our Original formula in Black and Safety Yellow, Form-A-Tread® installed 2-inch treads on each the new concrete steps at the Eastern Regional Headquarters Entrance and on a ramp that leads to the parking lot. We did a similar installation at the Norristown Toll Plaza on the concrete steps leading to individual toll booths from an underground tunnel. Additionally, the Turnpike Commission asked Form-A-Tread® to tackle a slipping hazard at the Trevose Maintenance Facility which houses trucks used to plow and spread salt in the winter. Because the interior floor of this building isvery smooth, it is very slippery when wet and was a particular hazard for workers after snow events. Form-A-Tread® instructed Turnpike personnel how to install a 4' wide pathways with multiple 1" treads spaced approximately 6" apart for each driver, so they could safely walk from their truck to the exit.
Form-A-Tread®has become a trusted slip prevention product for the Pennsylvania Turnpike Com-mission, providing long-lasting safety for their staff, vendors and customers.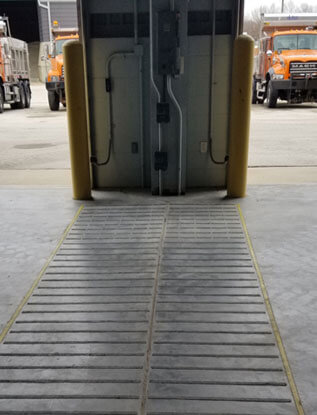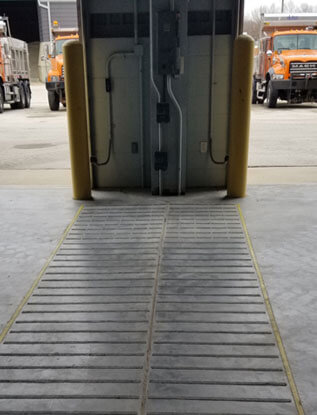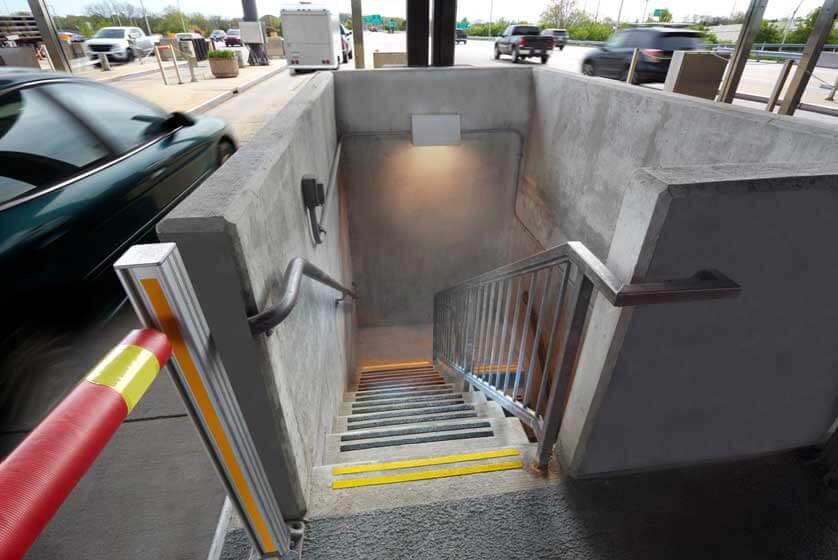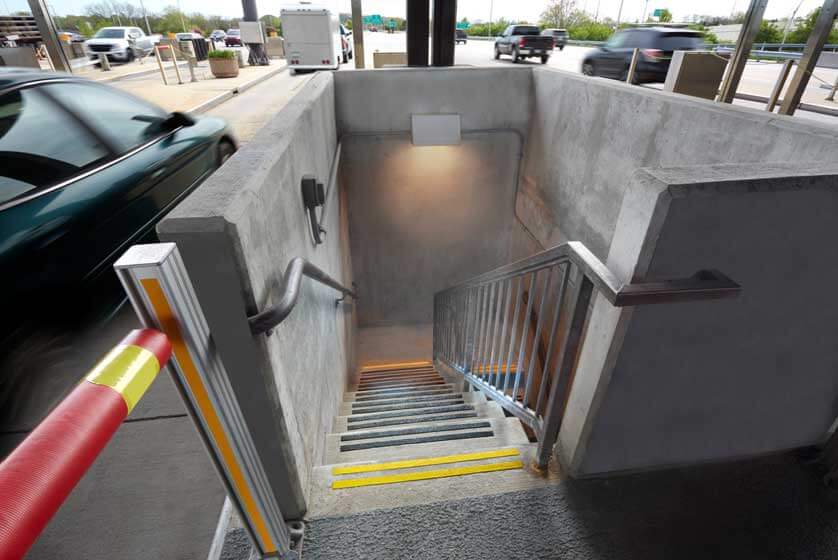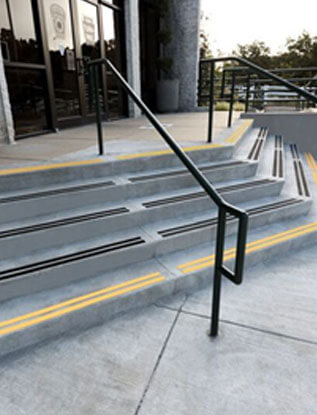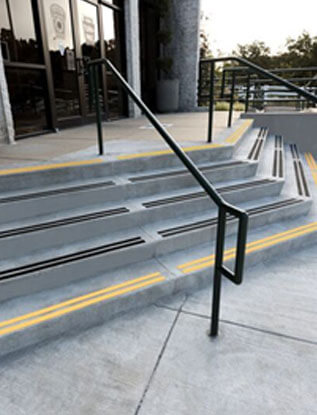 We've spent years worrying about slips, trips and falls so you don't have to!